There's a lot in this blog. You'll laugh, you'll cry, you'll be convinced think I'm slightly neurotic and poop bacon obsessed.
But it's mainly about me trying to cope with life as a mother, wife, wannabe pro photographer, (ex) pro cellist and seriously crazy person with doses of severe depression for a twisted kick.
I've played the cello since I was 5, but gave up playing pro in 2008 after a LOT of heartache. I quit cello entirely in Feb 2011. I try to laugh that off. No big deal, right? Only 26 years of playing! Meh, I learned a lot of stuff.
I procrastinate. A LOT. My twitter feed and sporadic blog posting will show you that.
I've suffered with depression since I was maybe 13, diagnosed as severe depression when I was about 19. It only took 6 years to diagnose! That was a really fun journey! Or, er, possibly not.
In January 2009, I picked up my first dSLR. In January 2010, I'd started my own photography business. It works and I damn well love it, specialising in weddings, maternity, newborns and children. I'm very lucky to have worked with some excellent professional photographers and mentors, guiding me and teaching me everything I need to know. So obviously, there'll be a LOT of photography on this blog.
And ranting. Oh yes.
I also spend waaaay too much time on twitter, usually cursing, shouting cock, posting random photos, discussing bacon, bitching about CBeebies, stalking celebs or detailing The Small's Facial Orifice Fluid, or FOF™ to you. And yes, I did ™ that. I might even © it too. I'll twitpic almost anything (seriously, ANYTHING) and will always try to reply to you if I see your tweet (so please say hi AGAIN if I didn't reply first time). I'm human though, so don't have a strop if I miss your tweet (meaning, it's only twitter, give me a frigging break).
I gave birth to 22lbs of baby in 2 years. Noah aka "Big Small" was 10lbs 15oz, born at home in a birthing pool, no drugs. Isaac aka "Little Small" was 11lbs 0.5oz, born in hospital, no drugs. That was really good fun, after 35 weeks of sciatica and SPD with each of them! Yeah huh. Really. But they are AWESOME and blow me away with something amazing all the time. And make me laugh. LOADS.
I have my beautiful mocha babies boys who are too good for their own good, my amazing husband "D" who is too good for my own good, and a hankering for junk food, bacon and cocktails which is all too good. Oh by the way, I'm a potty mouth. As you'll discover once you've read my blog. But of course, if you don't like it, don't read it. Obviously.
The name's Jay. Nice to meet you.
Some clever people once said:
"life is a confidence trick."
"motherhood is the ultimate jedi mind trick."
Want to get in touch? Please do so. You can . If you're PR, you might want to check that Reviews tab first, y'know? Prove you actually read my blog.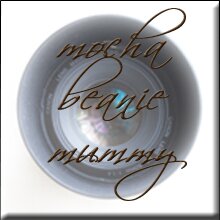 Copyright secured by Digiprove